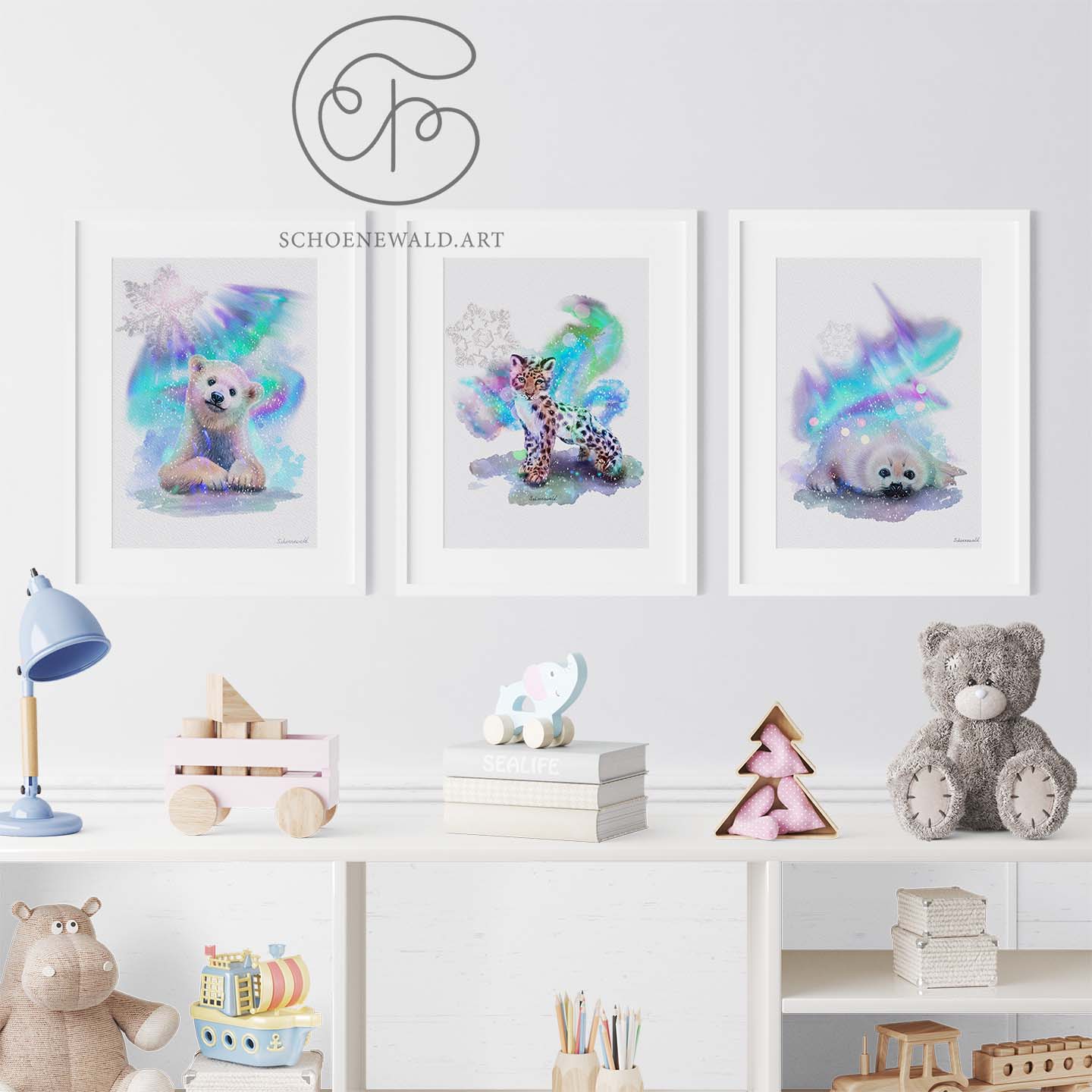 A NEW LIFE, A NEW INSPIRATION
After the birth of my son, the idea to adorn his nursery with my own creations was very inspiring. What better way to welcome a new life into the world than with art infused with love and care?
As an artist and a mother, the creative process behind these charming motifs was a source of great joy. Each stroke of the brush carried with it the excitement of new beginnings, the wonder of discovery, and the innocence of childhood.
The motifs themselves emerged like a treasure trove of sweet dreams. Playful animals, whimsical scenes, and tender moments filled my canvas, mirroring the world through a child's eyes. The hues were chosen with care - soft pastels and vibrant colors that would kindle a sense of warmth and comfort in any nursery.
Welcome to a world of whimsy and wonder
These artworks are more than just decor; they're memories in the making. They hold the promise of bedtime stories, of lullabies, sung softly, and of dreams painted in the richest hues of love and care. Allow these enchanting pieces to bring a touch of magic into your child's space and become cherished tokens of their early years. For in every piece, you'll find a heart brimming with inspiration and the joyous echoes of a baby's laughter.
Find more stories behind the curtains and videos of painting processes in my blog (Process of Painting: Sea Turtle, Process of Painting: Raccoon, My First collection – Baby Animals on White – Inspired by Sharon Montrose).
Thank you for joining me on this artistic journey, where the love for a child has blossomed into a collection that celebrates the enchanting world of childhood.